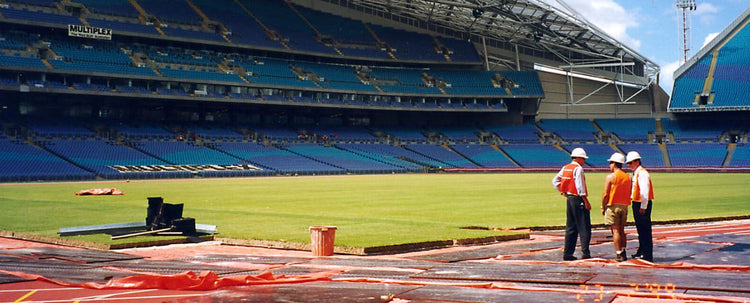 RAINWATER TANK PREPARATION
Rainwater Tank Supply Process
Delivery
While Kingspan's professional and dedicated installers don't need help moving your tank into place, your site does need to be cleared and prepared for their arrival. Make sure there is a route of access for the truck from the road to the location you want your tank placed. Please note that if a tank cannot be delivered on the scheduled date, a re-delivery will be scheduled and fees may apply. 
If purchasing an EVO MKIII Pump, Kingspan will include that in the tank for you. Included additions (see tank product pages) are pre-installed. All other connections/piping/accessories need to be installed by the client or their chosen contractor.
All items ordered with your tank are delivered at no extra cost. Just one single cost-effective delivery charge per order based on your suburb.
Find out more:
Kingspan Tank Delivery Information
Base Preparation
Before your above ground rainwater tank can be installed, it requires a study base for it to be situated on. A full AQUAPLATE® tank with 3000L of water can way well over 3000kgs, and soft ground may subside under this weight. It is not necessary to elevate the tank above ground level, however Kingspan recommend creating a flat base of concrete pavers, crusher dust, a concrete slab or an equivalent material. Please read through the PDF linked below or call Eco Sustainable House on (07) 56 770 838 for more information.
Find out more:
Kingspan Tank Base Preparation Guide
User Manual
Congratulations, you now have your brand-new above ground Kingspan tank installed. Should you require any more information about the product, additional pumps or accessories, and how to maintain it, have a look through the user manual linked in a PDF below.
Find out more:
Kingspan Above Ground Tank User Manual