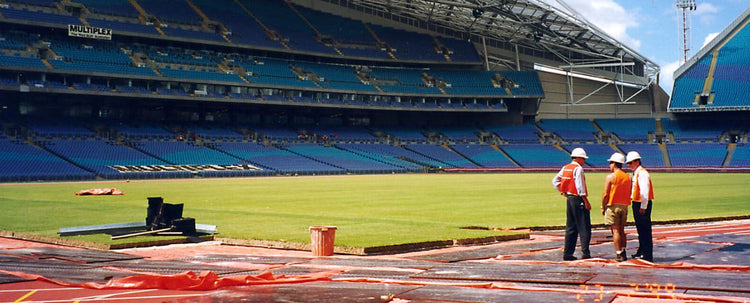 FAQ
Frequently Asked Questions
Shipping and Logistics
Where are you located?
Our factory is located in Burleigh on the Gold Coast, QLD. We do offer pickup by appointment. We also ship Atlantis products from our distributors in Sydney and Melbourne.
How long does it take to process my order?
Eco Sustainable House processes your orders as quickly as possible. Orders are printed daily and then take between 1 - 4 working days to process.
How long before I receive my order?
Each brand has different product specific time-frames, please email for clarification. Alternatively, you can collect from our Gold Coast warehouse during business hours as long as the item is in stock.
Please allow the times below for delivery from the date of dispatch confirmation:
3-7 working days for delivery to a capital city;
7-10 working days for delivery to most large regional towns; and
10-14 working days for delivery to other remote locations.
Please note that the above delivery times are ESTIMATES ONLY, and actual delivery times may vary and will be impacted depending on product type, product size, product quantity, stock on hand levels and chosen carrier. We encourage customers to understand that each order is different based on these circumstances mentioned.
One of my items has arrived... where are the others?
We receive stock from different suppliers at different times of the day and we dispatch your items when they arrive to get them to you as soon as possible! See Shipping and Returns for further details.
Do you offer trade pricing for larger commercial orders?
If you are a business with a big project comping up or are tendering for one now, we'd love to hear from you. Please email sales@ecosustainablehouse.com.au with your required product type and quantity and we will provide a personalised quote.
Products
I want to install fake grass on my side yard, but I want to use drainage cells to avoid mould, is this possible?
Yes, however the manufacturer recommends including a layer of Geofabric in between. You should also fix the Drainage Cell to the surface with some type of peg to avoid slippage.
I have a retail store in Queensland, can I stock your products?
We are currently looking for distributors for the northern Queensland area, so please get in contact with us by phone or email and we can discuss a solution which brings our eco-friendly products to more people!
With many years in the construction and materials supply industries, Eco Sustainable House has the knowledge and experience to ensure you have the right product for your needs. If you have any questions not listed here, please contact us on (07) 5677 0838 or info@ecosustainablehouse.com.au and one of friendly customer service representatives will be happy to answer all of your queries.