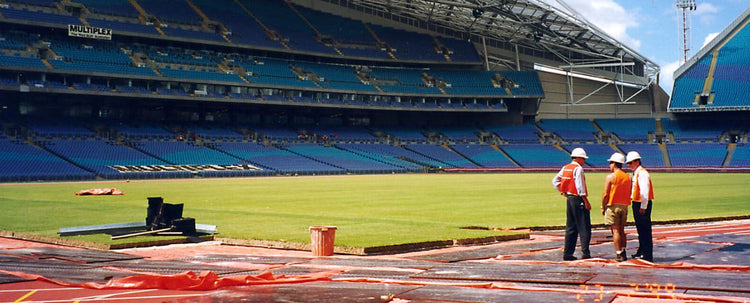 Shipping and Returns
Shipping & Returns Information
As we sell large, bulky items Australia Wide, certain orders are very difficult to calculate and offer accurate shipping at checkout. For these orders, we do need to manually calculate freight. 
If you were not offered a shipping option OR you believe it was incorrect, please contact us and mention you recently tried to check out. We should be able to re-populate your order from our side and get a quote to you within 2 business days. 
Thanks for your understanding!
Shipping
Eco Sustainable House prides itself on our exceptional Customer Service and our Customer's Experience. Please read the below details about our Payment, Packaging, Delivery and Returns processes.
Eco Sustainable House processes your orders as quickly as possible. Orders are printed daily and then take between 2 - 5 working days to process (if item is in stock). Payments are only processed on the successful receipt of your payment for order. Eco Sustainable House endeavours to keep all items in stock at our warehouse's, however due to the large number of brands and products that we do carry, there may be occasional out of stock situations.
If any products ordered are not available at the time of the order, the unavailable item may be back ordered, or for extended unavailability a Customer Service Representative will contact you and offer the following options:
Substitution of product for alternate selection.

Hold back order until item chosen is available.

Refund your payment for the unavailable item.
If part of your order is required to be placed on back order due to long term unavailability, Eco Sustainable House will ship the available portion of the order as per the original request, unless it is a part of a special product package. Products that are placed on back order will be shipped to the customer with no additional freight charge, only the original freight charges that were specified at the time of the order. An Eco Sustainable House customer representative will do their best in contacting you to notify you if a portion of your order is the available and/or unavailable and will advise an ETA where possible.
If you wish to nominate your own freight, please enter the postcode as 4220 choose Pickup from Burleigh Heads when placing your order, and then contact our team with the details.
Terms and Conditions of delivery vary between freight carriers. Should you wish for your shipment to require a signature, this should be noted on your order comments, otherwise they will be given Authority to Leave for contactless delivery (excluding pallets). You will be given tracking info so you know when the item arrives. Eco Sustainable House shall assume no responsibility for any damage, lost or missing deliveries in this situation.
Please allow the transit times below for delivery from the date of dispatch confirmation:
3-7 business days for delivery to a capital city in any state (East Coast);

7-10 business days for delivery to most large regional towns; and

10-14 business days for delivery to other remote locations.
Please note: these delivery times are ESTIMATES only, and actual delivery times may vary and will be impacted depending on product type, product size, product quantity, stock on hand levels and chosen Carrier. We encourage customers to understand that each order is different based on these circumstances mentioned.
Delivery delays may be incurred due to public holidays, varied scheduled Carrier dispatch times or industrial action experienced by Carriers. While Eco Sustainable House will always endeavor to ensure that you receive your order as quickly as possible, these delays may be beyond our control. Eco Sustainable house will not be hold responsible for loss during this time, however we will do everything we can to ensure delivery as soon as possible and transition throughout this time.
All estimated shipping and handling costs for your order made with Eco Sustainable House are to be paid upfront and in full at time of order. In the event that the shipping and handling costs increase due to the Carrier's services and shipping route an invoice will be issued to you for payment.
Please read our terms and conditions for more information about using our site.
Flat Rate Shipping
As our catalogue varies from large and bulky items to small easy to ship products, we can only offer our flat rate of $24.95 on select products. Other products have calculated shipping rates at checkout.
Damaged, Incorrect and Faulty Items
At Eco Sustainable House we do our best to package your product(s) so they will arrive to you in excellent condition. Unfortunately, once the package leaves our warehouse, it goes through many hands and products may shift causing unintentional damage. Should you receive a product that has been damaged in transit, faulty or incorrect from product ordered (different to what is stated on your order receipt or invoice), please contact us immediately (within 24 hours in writing) for further instructions. Please do not discard the damaged, faulty or incorrect product(s) and retain the original packaging, as Eco Sustainable House and the respective carriers will require inspection.
Return Policy
At Eco Sustainable House, we strive to provide you with high-quality products that meet your expectations. However, if for any reason you are not completely satisfied with your purchase, we do accept returns subject to the terms and conditions outlined below.
Return Acceptance: We accept returns within a 30-day window from the date of delivery. If 30 days have passed since your purchase, unfortunately, we cannot offer you a refund or exchange.

Return Methods: You can return the product(s) either by visiting our store/factory located in Burleigh, QLD or by mailing the item(s) back to us. Please contact our customer support team to initiate the return process and receive detailed instructions on how to proceed.

Condition of Returned Items: To be eligible for a return, the item must be in new, unused condition, and in its original packaging. If the product is damaged, evidence must be provided to demonstrate that it was damaged before the customer received it.

Restocking Fee: Please note that we reserve the right to charge a restocking fee of 20% on returned items. This fee covers the costs associated with inspecting, repackaging, and restocking the returned product(s).

Types of Returns: We accept returns for the following reasons:

a. Defective: If the product is defective or malfunctioning, we will gladly accept the return and provide a replacement or issue a refund.

b. Wrong Size: In the event that you receive a product in the incorrect size, you may return it for a replacement in the correct size or receive a refund.

Return Process: To initiate a return, please follow these steps:

a. Contact our customer support team within the 30-day return window to inform them of your intention to return the item(s). You can reach us via email or phone, and our team will guide you through the process.

b. Provide the necessary details, including your order number, the reason for the return, and any relevant information or evidence regarding the condition of the item(s).

c. Once your return request is approved, we will provide you with instructions on how to return the item(s) either through in-person drop-off or mail.

d. Upon receiving the returned product(s), we will inspect them to ensure they meet the return criteria. If approved, we will process the refund or exchange as per your request.

Refund or Exchange: If your return is approved, you may choose between a refund or an exchange. Refunds will be issued using the original payment method used during the purchase. Exchanges will be processed based on product availability.

Non-Returnable Items: Certain items are exempt from being returned. These include gift cards, downloadable software, and personalized or custom-made products, unless they are defective or arrive in the wrong size.

Shipping Costs: Please note that shipping costs are non-refundable. If you receive a refund, the cost of return shipping will be deducted from your refund unless the return is due to a manufacturing defect or a mistake on our part.

Changes to the Return Policy: We reserve the right to modify or update our return policy at any time. Any changes will be posted on our website, and the revised policy will apply to all purchases made after the date of the policy update.
If you have any further questions or concerns regarding our return policy, please feel free to reach out to our customer support team for assistance. We are here to help you.
Last updated: 27/06/2023
ATLANTIS
Refunds and Exchanges of Atlantis items will not be made in the event that you change your mind or make a wrong decision, so please choose carefully and be sure to read the appropriate TDS. Returns or Exchanges of Atlantis products can be made only if all of the following requirements are met; please note that a 30% restocking fee of the total invoice and shipping costs will apply regardless of return or exchange.
Eco Sustainable House is contacted within 15 days of the original delivery date

Evidence of BOTH delivery date and purchase date can be provided

The product/s is un-opened, Un-damaged and in original condition
All Atlantis products come with a manufacturers warranty that varies for each product ONLY if they are used for there intended purpose as highlighted by Atlantis, however if the product/s you ordered become faulty before the warranty period expires please contact us immediately (within 24 hours in writing) for further instructions. If the product/s you ordered are damaged when you receive them (photographic evidence will be required) please contact us immediately (within 24 hours in writing) for further instructions. The product/s will need to be palletized and wrapped for pick up, as per condition delivered in.
VELUX
Returns or exchanges of VELUX items can be made only if all of the following requirements are met; please note that a restocking fee will apply regardless of return or exchange.
VELUX accepts returns where goods are returned within 30 days from the invoice date and unopened and in their original condition.

A restocking fee per order will apply for approved returns.

Where goods being returned are opened, or not in their original condition (i.e. written on, torn, water damaged, retaped etc).  It will require VELUX to send the goods back to the dealer. Therefore, a fee of $80 (incl. GST) will be applicable to cover the administrative and freight costs of returning the goods back to the customer.
Please contact us before time expires above for further instructions. Eco Sustainable House will arrange the return of the order to VELUX Head Office. 
Instruction for Returning Products
Contact us on 07 5609 6680 or info@ecosustainablehouse.com.au to let us know that you wish to return the item/s purchased. Please let us know why so we can rectify any problems in the future.

Indicate whether you would like an exchange or refund and if the product/s are faulty or damaged

You will be instructed to send the item back to the address specified by the customer service representative.

Place items you are returning in original packaging or if not possible in a form of sturdy packaging i.e. if delivered on pallet and wrapped this will be required for return. Make sure all items are packed tightly and securely. Eco Sustainable House is not responsible for any breakage or damage during shipment of returned items and if items are received back by us damaged then fees may be applied.

Make a copy of the documentation that was enclosed with your original order, highlight the items you are returning, and place the copy in the box with the products.

Take the package to your preferred shipping location to have it delivered to us or if pick up has been organized direct from you then please make sure you are available at time of collection.
All goods returned to Eco Sustainable House will be inspected upon their return and in the case of faulty products, a replacement product will be sent at the expense of Eco Sustainable House or a refund issued. In the case of non-faulty goods returned to Eco Sustainable House, we reserve the right to deduct the standard restocking fee from any refund issued, or to return the goods to the customer at the customer's expense.
The Team at Eco Sustainable House want you to be happy with your purchases and the service we provide!